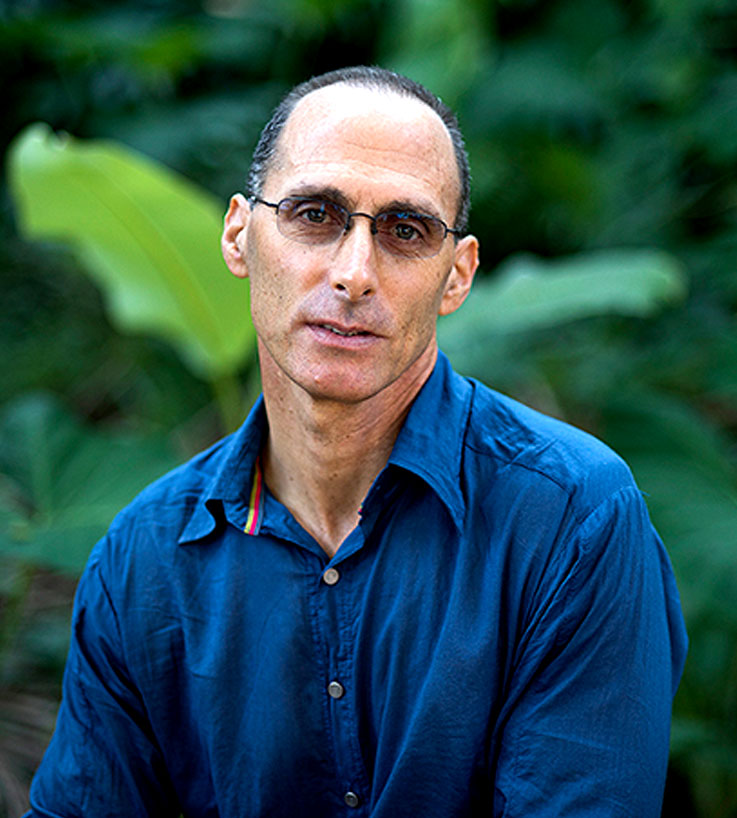 Roman Stearns
As a professional coach, facilitator, trainer, and consultant, Roman operates from a deep conviction that our youth deserve an education that fosters the qualities and skills that futurists, scholars, and researchers contend are needed to advance us toward a sustainable future. Yet, he knows that getting there is a humbling, collaborative process that involves valuing local experimentation and taking risks, creating the right conditions for organizational change, building trusting relationships, shifting hearts and minds, making strategic decisions, and ultimately adopting or adapting sustainable systems.
His humility and quiet confidence nurture trusting relationships with clients, who describe him as "a skilled communicator," "a wise advisor," and "patient facilitator who gets results."
Roman is a skilled coach who listens well, intuits adeptly, synthesizes quickly, understands internal politics and nuanced relationships, asks probing questions, honors confidentiality, and becomes a trusted partner.
Roman is an effective facilitator of small and large groups who prepares well, engages all participants, welcomes divergent thinkers, adapts to unexpected twists and turns, and keeps forward momentum to reach intended outcomes within designated timeframe.
Roman is an experienced trainer who designs client-centered interactive learning strategies, builds on participants' existing knowledge and past work, models best practice, and incorporates action planning to immediately operationalize learning.
Roman is a valued consultant who is honest, hard-working, disciplined, diplomatic, strategic, and results-minded.
Message From Roman Stearns
"I've been honored to work with the Joshi family, the Shikshankur board, and other members of the school and community. They are wonderful people and forward-thinking educators who care dearly about the future of our youth and Indian society. With each face-to-face meeting, phone call, and email exchange, I become increasingly enthusiastic about the potential for Shikshankur to emerge as a leader among an impressive field of Dehradun schools. Their commitment to attend to children's natural and inborn curiosity and eagerness to learn will catapult Shikshankur into a fast-growing number of alternative and progressive schools that care less about student's scores on standardized tests and more about youth's ability to think creatively and critically, collaborate effectively, solve real-world problems, demonstrate leadership, and feel empowered to make a difference."
"I have learned a lot in my 30+ years as a pioneering educator in California and (more recently) in S.E. Asia. I am pleased that Shikshankur's mission and vision are fully consistent with the lessons I've learned.