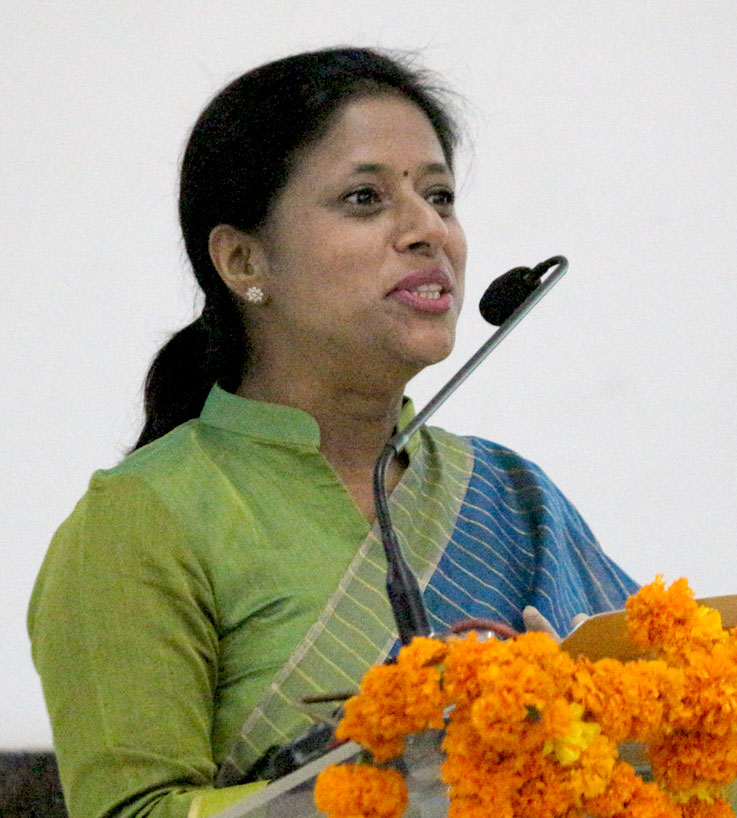 Mrs. Rachna Joshi
Musings From The Principal's Desk
"I am no bird and no net ensnares me I am a free human being with an independent will"
Charlotte Bronte
Shikshankur believes in the tenets of inspiration and empowerment which are the source as well as the culmination of education.  It shall be a place where inherent competencies are honed and relevant learning is aspired. It is an evolving and progressive school which will grow and change with all its stakeholders. We aim at being a place where dreams are seen and fulfilled, empathy is felt and ownership taken, where creativity is the buzz word and responsibility and belief in self are the pillars. It's a space dreamt and visualised for shining, eager, smiling faces, optimistic caregivers and proactive parents - a place exuding warmth and vibrant energy.
It'll be a place where everyone has a voice, choice and a nook to call their own –where each endeavour is appreciated and applauded and where each memory is cherished. Everything from choosing the name to the mission, vision and all else was done with so much thought and love that we hope it comes across. As the name itself suggests "seed of education" it encapsules the very essence of education which in turn means educating the mind , body and soul.
"Wisdom begins in wonder"
Socrates
Encouraging wonder and confidence being the keywords we embark on this path of knowledge hoping to help our changemakers make a difference in their own right. Shikshankur has a story woven into its fabric and we intend to keep adding to this everlasting celebration of childhood.